Avignon VTC CLOTA
Need to get around? Don't look any further, it's a VTC that you need !
We have at your disposal a fleet of Tourist Vehicles with Drivers speaking English, Italian, Spanish, Portuguese … 24 hours a day and all year round! You will be driven to the destinations of your choice in spacious and comfortable air-conditioned cars.
Our drivers know the region perfectly, so don't hesitate to ask them about the treasures of Provence, whether they are culinary, cultural, artistic or architectural. Our region is full of diversity, so come and discover it!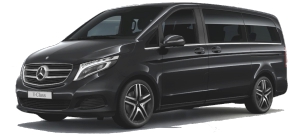 VTC SERVICES IN PROVENCE
A train or a plane to take?
Need to get to one of the many train stations in the region? To one of our national or international airports? In Avignon, Nîmes, Montpellier, Marseille or Nice?
A driver will welcome you with a digital tablet with your name on it and will drive you wherever you want. Your family or friends will be welcomed at the meeting point of the said place, or at a predefined place.
We can also intervene in your business trips. If you have a transport breakdown, parcels to transport… our vehicles are also approved to carry out medical transport in the region and even beyond.
Contact by e-mail or 06.37.65.88.60 and 06.03.64.46.37
Contact VTC